Oops Val I am sorry to say that I detected one very small error on your website's opening page you said regarding CGH:-
"through one song from his 1999 CD, A Painter Passing through"
I bought my copy of APPT from the large HMV record store on London's famed Oxford Street on 25 June 1998
I recall the day well because I was working on a flue installation in a new Office building close to one of the runways at London Heathrow airport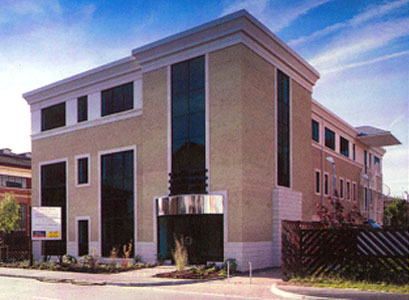 Princess House
A well located office scheme with views over Heathrow Airport, funded by Clerical Medical and let on completion to A.D.I.
the boiler room was on the roof so I could get a good view of aircraft taking off. When I had finished I used my mobile (cell) phone to check if the HMV store had a copy of this then brand new CD which according to Val's 20 April 1998 Newsgroup posting was due to go on sale in North America on May 12th.I was therfore pleasantly surprised to be told that yes they had just one copy.I said I'd be there soon to collect it if they would kindly put it to one side for me. It was a 40 minute drive into London and I found a parking place in a square not far from Oxford Street. Imagine my disappointment to be told that they did not have the copy I protested and it was discovered stage right!
In those days I had no CD player in my car so I had to wait three hours or so until I had reached home later to hear it.
And then just like every one of the new GL albums from 1970 onwards I was by no means impressed upon first hearing
Val also said:-
"For those not familiar with the various "Greatest Hits" collections,...."
For those new around here there is a great guide to those "Collections" in one of Bill Van Dyk's rants of the week
at:-
http://www.chromehorse.net/rants/ran.../lightfoot.htm
"Gordon Lightfoot made a career by not issuing any albums whatsoever except for Greatest Hits Collections"
Bill was able to uncover the following "facts":-
1. Gordon Lightfoot issued 37 Greatests Hits Collections between the years 1966 and 1973.
2. During this period, he actually recorded 3 different songs.
3. Most of Lightfoot's Greatest Hits albums consist of these same 3 songs arranged in different order and dubbed at different speeds, or, sometimes, backwards, or with fake audience sounds."
Not entirely true but close thanks to the belated marketing efforts of United Artists et al.
Al who? you may well ask
http://www.chromehorse.net/rants/ran...%5Fsitdown.htm
Mr Van Dyk seems to have it in for Gord as on his site he also makes some rather
Pithy or (Pissy?) rants about SDYS:-
http://www.chromehorse.net/rants/ran...3%5Fsitown.htm
"Gordon Lightfoot made the top 50 essential Canadian Singles for a mediocre song about a stereotypical slut who hung around his back stairs. If he had to be on the list-- and I don't quibble with that-- it should have been for "Early Morning Rain", "That's What you get for Lovin' me" or something else. How about "Sit Down, Young Stranger"?"
and more comments on Sundown:-
http://www.chromehorse.net/rants/ran...5F50tracks.htm
"How exactly do you look "fast" in your faded jeans?"